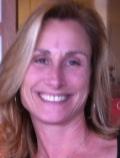 Laura Haskell Whelan
Owner, Bachelor of Science in Business Administration, ACSM-CPT, AED, First Aid Certified
Welcome, I would like to introduce myself as a highly passionate individual when it comes to fitness and wellness. I have been involved in strength training, duathlons, Track and Field, Field Hockey, and several outdoor activities for as long as I can recall.  My newest love is to compete in several obstacle course races each year.
I recently came from Corporate America, where although I enjoyed what I did, I lacked passion and desire. I decided to pursue a career in a field that drives and inspires me most…helping others understand why exercise is a vital part of one's life and how to achieve their personal fitness goals.
I am most successful in customizing programs that are suitable for each individual, as no two bodies are alike. I'm interested in learning about each individual and what motivates them as a means of guiding individuals to achieving their personal fitness goals. I enjoy the satisfaction and sense of accomplishment when a client has made measurable strides toward their goal. It is gratifying and an almost unimaginable feeling each and every day to come to work and help others feel good about themselves emotionally and physically. I am conscious about proper body mechanics as this is a vital component to building strength.
Designing an active program for you, and providing nutritional guidance is key to your overall success. I look forward to helping you achieve your health and fitness goals.
Zach Ruedy
Bachelor of Science in Nutritional Sciences, NSCA-CSCS, NSCA-TSAC-F, CPR, AED, first Aid certified
I believe in taking a well-rounded and fundamentally sound approach when it comes to fitness and wellness. There is no one program, diet, or routine that fits every person. There are a million different ways to get from point A to point B, what is important is to get there safely, effectively, and enjoy your self along the way.
I was born and raised in the Oklahoma City area. I ran cross country and track in high school and some of college and have continued to include running as a part of my lifestyle. After finishing my degree at Oklahoma State, I spent some time as a strength and conditioning coach in Southern California working with high school, college, and NFL athletes. I was mentored by two former NFL and collegiate strength coaches that set me on my path to becoming a successful personal trainer.
I ended up back at Oklahoma State while my wife finished her PhD and I worked at the university's wellness center as the Fitness Specialist where I ran employee and student wellness exercise programs. I helped create and coached a Tactical Fitness program for the University Police Department and also created and coached a marathon training group.
After my wife's graduation we moved to Nashville, where I worked at Mpower Performance Institute. While at Mpower I worked with several high level athletes, including an Olympic gold medal medalist and several NFL players. I was also responsible for training youth, high school, and collegiate groups of athletes.
We have recently relocated to Maine after my wife accepted a position at Maine Medical Center. I am truly excited to be joining the One2one Bodyscapes team and look forward to continuing to help clients reach their health and fitness goals!
Elliot LaMarre
Bachelor of Arts and Education from Saint Joseph's College of Maine, ACE Certified personal trainer, CPR, AED, first Aid certified
I have been involved with sports and fitness all my life. I love a good mud run or Spartan Race. I am a big fan of lacrosse. At Saint Joseph's College I helped found the Men's Lacrosse team. I love to be moving and be active.
I truly think that fitness is the gateway to optimal health and inner happiness. Fitness can make you stronger physically but more importantly it will make you stronger mentally. You will carry that new strength through your work and personal life.
Fitness and teaching have always been a passion of mine. I love teaching people new things and the feeling I get when they succeed and accomplish their goals. It was this passion of fitness and teaching that led me to becoming an ACE certified trainer. I wanted to put the two things I enjoy doing most together into one career.
When you come to One2one Bodyscapes you will get the personal attention and programming to accomplish the goals you set out to achieve. I am so happy to be part of the training staff here. Let's work together to achieve a better healthier life!