Amelia Kuhn
Owner / Manager
Amelia is the Owner / Manager of One2One Bodyscapes/Wayland. She is an American College of Sports Medicine (ACSM) certifiedPersonal Trainer, and has been working in the fitness field for the last 16 years following her career in Mortgage banking. She holds several other certifications including Group Exercise and Spinning. Amelia excels in planning fun, dynamic workouts that help her clients achieve their personal fitness goals, whether they are to run a marathon, lose weight, or just feel their best in the marathon of life.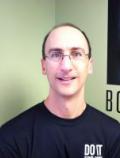 Eric Stutman
Personal Trainer
Eric is a Certified Personal Trainer from the American College ofSports Medicine (ACSM), and has a Masters Degree in BiomedicalEngineering. He enjoys helping people of all ages and fitness levels feel and look their best. Eric designs creative exercise routines that include stretching, resistance exercises, balance training, and agility exercises.
Richard Schmidt
Personal Trainer
Richard has been a Certified Personal Trainer with the ISSA since 1998. He began his fitness training career in 1986 while in the U.S. Army. Richard can work with any type of client, including special needs, sports injury rehabilitation, performance nutrition, and fitness for the disabled. He incorporates his skills and experience in all of his training session to make sure his clients receive the best work out! Outside of BodyScapes, he is an active skydiver and outdoor sports enthusiast.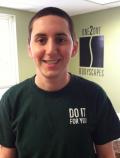 Markus Risch
Personal Trainer
Markus is a National Strength and Conditioning Association (NSCA) certified strength and conditioning specialist, and earned a Bachelor's degree in Exercise Science and Nutrition from the University of New Hampshire. Markus has been an avid runner his whole life, and competes in races all across New England. He feels that helping a client reach their fitness goals is the most important aspect of training. Outside of the studio, he enjoys watching and playing soccer.
Leslie Schofield
Personal Trainer
Leslie is an AFAA certified personal trainer since 1992 and ACSM certified personal trainer since 2010. She is also a certified group exercise instructor since 1990.  For over two decades, Leslie has trained men, women and children of varying degrees of fitness from seniors and cardiac rehab participants to high school-age athletes to elementary school-age children.  As a fitness instructor and trainer, Leslie most enjoys working with people and helping them achieve their fitness goals. Leslie has acquired several specialty certificates including Cardiac Rehab, Prenatal/Postpartum, Pilates', Turbokick®, GZSPN Parkinson's Network Teacher Certification, Real Ryder Indoor Cycle, TRX, Insanity®, Matter of Balance, Moving for Better Balance, and  most recently, Chronic Disease Self-Management Program.