Brent Pendleton
Owner
Brent graduated from the University of Maine with a Bachelor's of Science degree in Kinesiology. Brent served 4 years as the Strength Coach and Assistant Athletic Trainer at Stonehill College. He is currently certified by the National Athletic Training Association as an athletic trainer, and by the National Strength and Conditioning Association as a strength and conditioning specialist. With his knowledge and experience he oversees all operations at the One2One studio in Newton.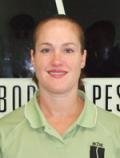 Julie Ayotte
Personal Trainer
Julie graduated from Bridgewater State College with a B.S. in Exercise Science. She has over 10 years of experience in the fitness industry. Julie is certified as a Nutrition Specialist and holds a 3rd degree black belt in Eclectic Karate. With Julie's experience and her passion for working with others she truly loves helping others achieve their personal fitness goals. With experience working with people of all ages Julie can make sure you are getting all the attention you need with health and fitness. In her spare time she enjoys bodybuilding, dancing and teaching karate.
Erik "Ned" Nedeau
Personal Trainer
Erik "Ned" Nedeau was a scholarship athlete and earned his Bachelor's Degree in Criminal Justice from Northeastern in 1994, and then received his Masters Degree in Sports Management from UMass in 1996. While running at Northeastern and then professionally for New Balance, he competed at Three Olympic Trials and won a bronze medal in the 1500 at the 1995 World Indoor Track & Field Championship. After a long career as a college track / cross country coach, he shifted focus to a different aspect of fitness, and became a NASM Certified Personal Trainer. He is able to provide not only a training plan that will benefit you but also, design a strengthening program that will focus on targeted muscles and muscle groups that are essential to your everyday movements or athlete specific movements.
Ned holds certifications as a USATF Running / USAC cycling Coach, NASM Personal Trainer and Corrective Exercise Specialist, AFAA Group Fitness Instructor, and Spin Instructor. He lives in Newton and is an avid cyclist and runner, loves the outdoors, enjoys all sports and finds happiness in anything that keeps him active.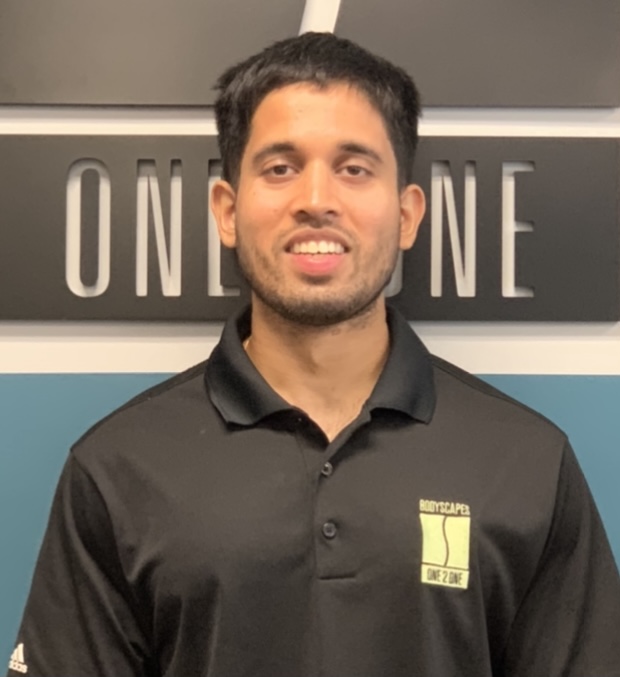 Kedar Gandbhir
Personal Trainer
Kedar received his degree in exercise science at Ithaca College in 2014. He is an ACE-certified personal trainer and a health and fitness enthusiast.
Kedar is a firm believer in the benefits of using compound movements to drive progress in most health and fitness goals. Exercise is not just about working hard and grinding every day. Much of it is what you can adhere to. Enjoy the small daily wins, and the goals will be easier to attain. Kedar is here to help you fall in love with the journey of building a stronger and healthier you!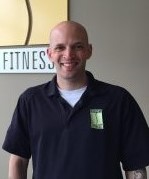 Steve Anderson
Personal Trainer
Steve is certified by the American Academy of Personal Training, and hails from Lowell, MA. Steve enjoys the nature and spending his time outdoors with his close friends. Steve's love for helping people to better their futures lead him to becoming a personal trainer. One of his greatest accomplishments thus far has been completing school for personal training where now he feels he has the best job in the world! Steve used to rock climb competitively but now has chosen to continue climbing as a hobby. He also enjoys ice climbing, hiking and snowboarding. If given the opportunity he would love travel to visit Spain and go rock climbing. On his off days, he likes to kick back, climb and enjoy some quality pizza. If he could meet one celebrity, he would travel back to when Frank Sinatra was in his prime.
Fitness Philosophy: Work Hard and Set Goals!