Brent Pendleton
Owner
Brent graduated from the University of Maine with a Bachelor's of Science degree in Kinesiology. Brent served 4 years as the Strength Coach and Assistant Athletic Trainer at Stonehill College. He is currently certified by the National Athletic Training Association as an athletic trainer, and by the National Strength and Conditioning Association as a strength and conditioning specialist. With his knowledge and experience he oversees all operations at the One2One studio in Newton.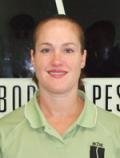 Julie Ayotte
Personal Trainer
Julie graduated from Bridgewater State College with a B.S. in Exercise Science. She has over 10 years of experience in the fitness industry. Julie is certified as a Nutrition Specialist and holds a 3rd degree black belt in Eclectic Karate. With Julie's experience and her passion for working with others she truly loves helping others achieve their personal fitness goals. With experience working with people of all ages Julie can make sure you are getting all the attention you need with health and fitness. In her spare time she enjoys bodybuilding, dancing and teaching karate.
Erik "Ned" Nedeau
Personal Trainer
Erik "Ned" Nedeau was a scholarship athlete and earned his Bachelor's Degree in Criminal Justice from Northeastern in 1994, and then received his Masters Degree in Sports Management from UMass in 1996. While running at Northeastern and then professionally for New Balance, he competed at Three Olympic Trials and won a bronze medal in the 1500 at the 1995 World Indoor Track & Field Championship. After a long career as a college track / cross country coach, he shifted focus to a different aspect of fitness, and became a NASM Certified Personal Trainer. He is able to provide not only a training plan that will benefit you but also, design a strengthening program that will focus on targeted muscles and muscle groups that are essential to your everyday movements or athlete specific movements.
Ned holds certifications as a USATF Running / USAC cycling Coach, NASM Personal Trainer and Corrective Exercise Specialist, AFAA Group Fitness Instructor, and Spin Instructor. He lives in Newton and is an avid cyclist and runner, loves the outdoors, enjoys all sports and finds happiness in anything that keeps him active.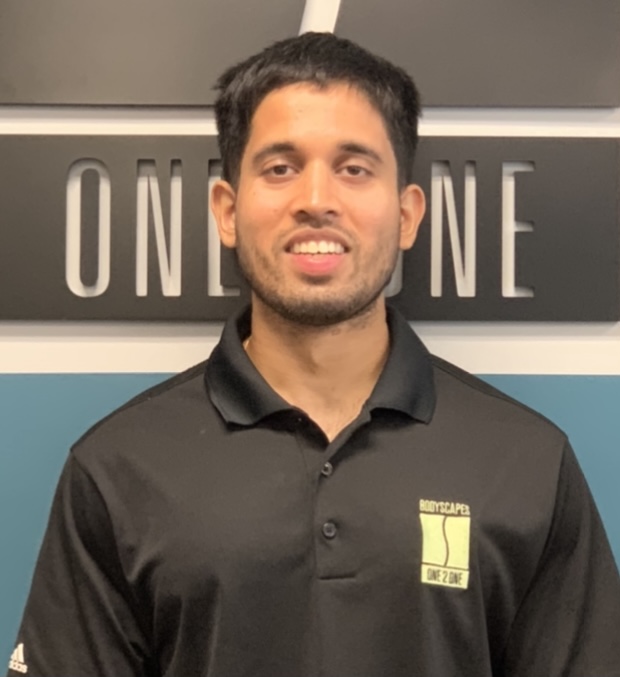 Kedar Gandbhir
Personal Trainer
Kedar received his degree in exercise science at Ithaca College in 2014. He is an ACE-certified personal trainer and a health and fitness enthusiast.
Kedar is a firm believer in the benefits of using compound movements to drive progress in most health and fitness goals. Exercise is not just about working hard and grinding every day. Much of it is what you can adhere to. Enjoy the small daily wins, and the goals will be easier to attain. Kedar is here to help you fall in love with the journey of building a stronger and healthier you!
Nikki Goldberg
Personal Trainer
Nikki received her Bachelors degree in Exercise Science from the University of Tampa, and is a certified personal trainer through NASM. She always thrived in an environment where she could be active and engaged with others. Her early athletic background included dance, competitive cheerleading, lacrosse, and she introduced herself to the gym scene at just 14 years old! To this day, Nikki still considers herself as a cheerleader in her role as a personal trainer. She really enjoys motivating and helping clients of all ages, and all walks of life. Nikki understands the importance of a well balanced workout that focuses on addressing weaknesses and mobility, while building strength, endurance and core. She also encourages clients to think about their goals, and what they enjoy, so they can get the most out of their session. During her free time she enjoys participating in spartan races, spending time outdoors, concerts, hanging out with friends, and traveling.
Josh Johnson
Personal Trainer
Josh became involved in sports and athletics at a very young age.  At 3 he began skating and at 5 playing hockey, soon after that came baseball.  These sport endeavors continued throughout his years at Needham High School.  With all this activity at a young age, knee injuries plagued his teenage years.  However, working through these physcial adversitites emerged a blessing in disguise.  Through challenging days and weeks of physical therapy, Josh developed a true passion for weight training.  Combined with his innate love for athletics, he made it his goal to build a lifestyle around sports and training, and the promotion of fit and healthy lifestyles.
In college, Josh took up Kinesiology as a major and has completed 3 years towards his bachelor's degree.  He has been trained by, and observed the procedures of top tier strength and conditioning coaches such as Eric Cressey and Mike Boyle.  Josh is certified through the National Academy of Sports Medicine (NASM).
Briana McAuliffe
Personal Trainer
Briana graduated from University of New England with a Bachelor of Science in Exercise Physiology. She is working towards a Master of Science degree in Clinical Exercise Physiology from Northeastern University. Briana is certified as a personal trainer through the National Strength and Conditioning Association. She is passionate about using exercise as preventative medicine for people of all ages. In her spare time Briana enjoys skiing, reading, and spending time with her family.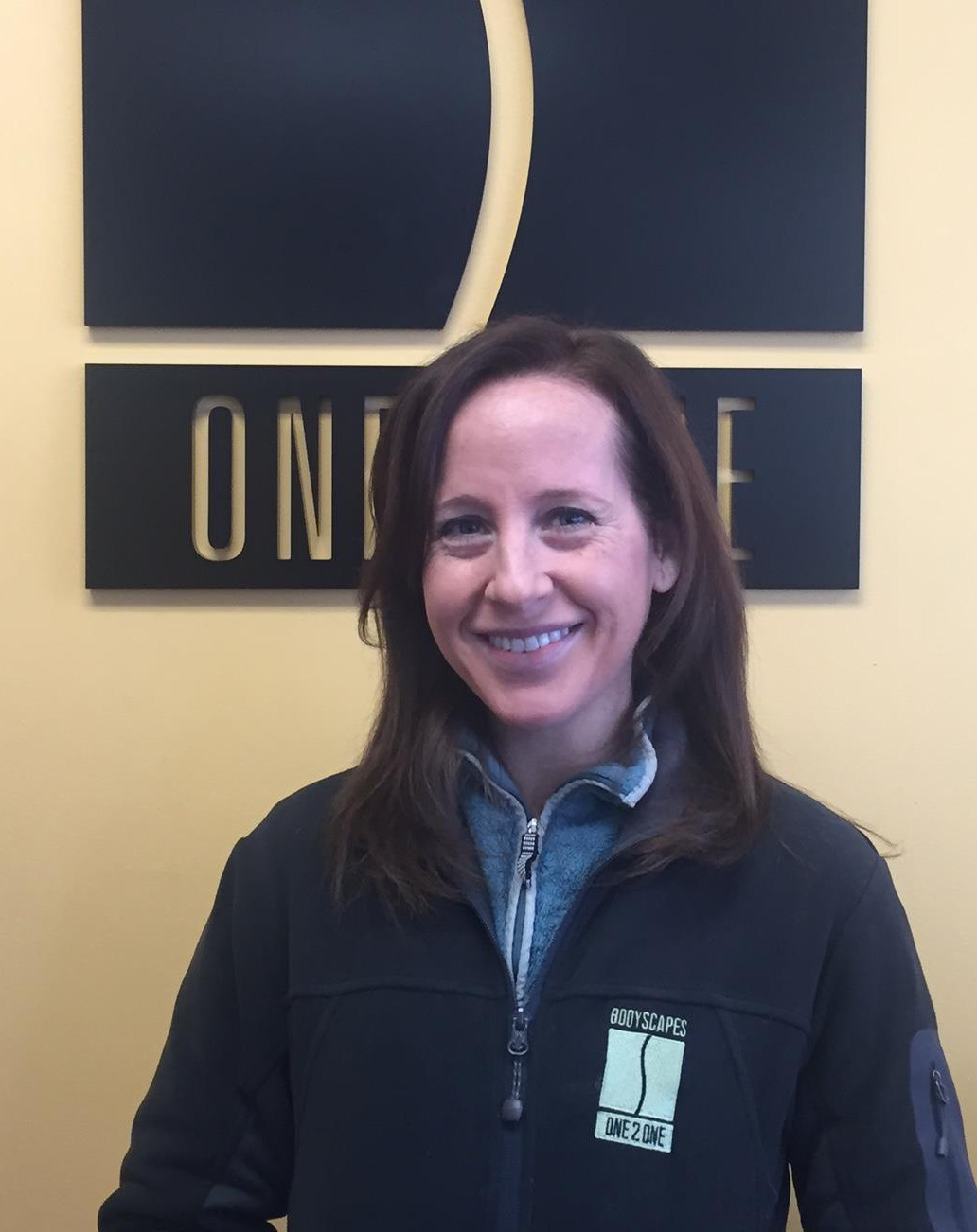 Ann Marie Sheridan
30 Minute High-Intensity, Slow-Speed Specialist
Ann Marie has been involved in athletics and fitness her entire life. After a successful athletic career playing field hockey at Bentley University and receiving a degree in business, she pursued her passion for sports and went back to school for her graduate degree in Exercise Physiology. She has spent her entire professional career in fitness and training. From training for and participating in marathons, 10K races, sprint triathlons, and time as an amateur figure bodybuilding competitor – She got hands on experience with many different modalities of fitness-training. Ann Marie owned and operated her own fitness-studio for 10 years, and is now excited to be training clients at One2One BodyScapes!
Ann Marie specializes in 30-Minute high-intensity, slow-speed weight-training sessions. These revolutionary methods are safe, time-efficient & effective! As she continues to study this successful, slow-burning muscle development plan, she regularly sees first-hand how vitally important it is to include a consistent and safe strength training program to healthy living.