Shea Kelly
Personal Trainer
Shea has been working successfully as a Fitness and Nutrition professional for over 7 years. Certified through the C.H.E.K. Institute as an Exercise Coach and Holistic Lifestyle Coach, he has developed personalized and group strength/conditioning and speed/agility programs for his clients. His programs are geared toward sport specific, high performance, or general health and wellness. Shea is trained in developing corrective stretching and exercise programs for all individuals to correct imbalances in their body's musculature. Spinal stabilization, back strengthening, and postural analysis are also specialties. Shea is able to provide metabolic typing and lifestyle coaching for those who seek a full transformation of their lifestyle and nutritional choices. He gets great satisfaction in helping people attain their goals and loves to motivate and guide his clients to reach success. His hobbies include cooking, exercising, modeling, dancing, and anything outdoors (sports/recreation).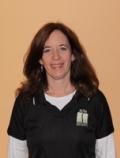 Lori Herbsman
Personal Trainer
Lori has had a lifelong passion for fitness since her first aerobics class at age 14. After earning a BA from Tufts University, an MBA from Columbia Business School and spending many years in the corporate world, Lori decided to follow that passion. She holds a personal training certification from the National Council of Strength and Fitness and believes in a full body and mind approach to fitness, nutrition and overall good health. With three teenage children, Lori knows that finding time for a workout is not easy but she also knows how important it is to set aside that personal time. Lori strives to make workouts a part of her clients' daily routines to assist them in leading a healthy and motivated lifestyle.
Michelle Bartels
Personal Trainer
Michelle has been a health and fitness professional for over 14 years. She practices, lives, and teaches with a passion.  She is a Certified Personal Trainer with NETA as well as a nationally certified Spinning Instructor.  Her love for exercise and living a healthy lifestyle led her to train for 10 months where she competed and placed in a New York State 'natural' women's bodybuilding competition. The experience confirmed her belief that with discipline and determination, anything is possible.  Michelle has come a long way from starting out at a YMCA teaching water aerobics to senior citizens.  Her well rounded experience allows her to identify with clients of all ages and fitness levels.  She also co-owned a group fitness studio that specialized in strength training and conditioning. In her leisure time Michelle enjoys gardening, landscape design, reading, entertaining with family and friends, and spending time with her 3 children.
Adam Green
Personal Trainer
Adam has been working successfully as a personal trainer for 4 years now and has been training for sports for over 10 years. He is a Certified Personal Trainer, and a Certified Strength and Conditioning Specialist. Adam devotes an extensive amount of his time outside of work to attending seminars and studying the work of the most successful and renowned coaches and trainers in the world. He has had great results over the years training athletes for athletic performance and training general population for fat loss, strength building, and muscle toning. Adam holds steadfast in his belief that every trainer should practice what they preach, and will never ask more of his clients than he asks of himself.  He strives to go above and beyond for each client he trains by providing them with the right training and guidance to reach their goals and see the results they wish for.