Personal Trainers
Jimmy Kane
Studio Manager, Personal Trainer
I am an enthusiastic and energetic trainer certified by the National Academy of Sports Medicine. I have been in the fitness industry since 2011 and have a strong knowledge of anatomy, exercise science, and kinesiology. I love working with a variety people and can adapt workouts to all ages and fitness levels. I have an extensive knowledge of various exercise techniques including low impact body weight exercises, free weights, plyometrics, kettle bells, TRX and machines. In my free time I love to golf (recently completing Titleist Performance Institute TPI certification) , fish and spend time with my wife, family and friends. I am a huge fan of all Boston sports but you will quickly learn I am most passionate about the Patriots. My goal is to coach, motivate, and teach people how to achieve their fitness goals through safe and effective program design.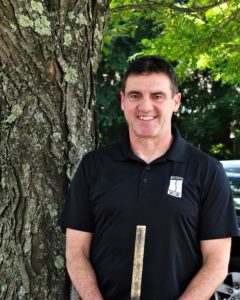 Vincent MacFarlane
Personal Trainer
Vinnie has been an ACSM Certified Personal Trainer since 2008. He came to Bodyscapes in 2010 as a part time trainer and in 2011 became a full time member of the team.
Vincent enjoys working with people of all ages helping them reach their personal fitness goals.
A lifelong athlete Vincent enjoys a variety of outdoor sports such as mountain biking, fly fishing and kayaking.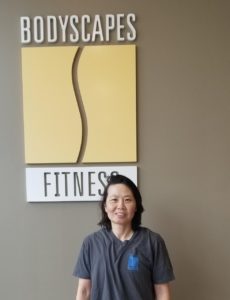 Dana Lee
Personal Trainer
Dana is a National Academy of Sports Medicine certified personal trainer.  Dana graduated from New York University with a B.S. in Accounting and the University of Utah with a Juris Doctorate. After practicing as a CPA and a tax attorney, Dana decided to pursue her passion in fitness.  Dana understands the daily grind and believes in maximizing and efficiently utilizing one's workout time.Dana's first love has always involved sports and being active.  She was a member of NYU's tennis team and ran several marathons.  She spent two years in Switzerland hiking the Alps and their extensive trials.  Working out/training has allowed Dana to fully enjoy the outdoors and she hopes to continue to bring this joy to others.  During her free time Dana enjoys watching NFL football, figuring out how to fix things around the house, and spending quality time with her family and friends while eating fabulous food.
Fitness Philosophy: Being active is not only beneficial for the body but the mind.  Take care of your body and it will yield benefits in many aspects of your life.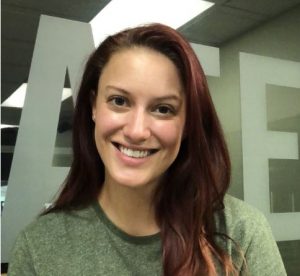 Taylor Arsenault
Personal Trainer
Taylor comes to One2One Wellesley with several years management experience in the fitness industry.  She is a certified personal trainer through National Academy of Sports Medicine and holds a B.S. in Psychology and M.S. in Exercise Science and Health Promotion.  Taylor is an advocate of a balanced lifestyle, living by the philosophy "Work hard, play hard."  She knows the journey to better health and fitness can be challenging and recognizes that a one-size fits all approach doesn't work.  Taylor is avidly committed to helping each client find what works best for them, helping to produce the greatest possible results!  In her leisure Taylor has a passion for all things fitness, sharing time with her family especially around the Boston sports scene, and hiking with her dog.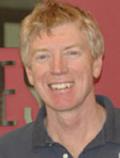 Jeff Dosdall
Personal Trainer
Jeff joined BodyScapes in 2001 after running the conditioning program at Liberty Mutual's Orthopedic Rehab Center for 20 years. He still enjoys the challenge of working with people who have orthopedic issues. Combined with almost 40 years as a competitive runner and you have a trainer who can not only get you to the finish of the Boston Marathon, but keep you healthy doing it. Jeff and his wife Cheryl are life long residents of Wellesley. Jeff holds a BS in Health and Physical Education from Ithaca College.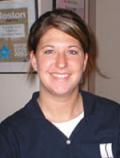 Kristen Fava
Personal Trainer
Kristen graduated from Merrimack College with a Bachelor in Sports Medicine. Before joining BodyScapes she worked at USA Fitness as an exercise physiologist and fitness center manager at Merrimack College. Kristen interned with Bay State Physical Therapy, building her knowledge of rehabilitation. Throughout her life her passion has been performance dance, playing outdoor tennis and swimming. Kristen is energetic and enthusiastic about health and fitness because of the social interaction and the many positive benefits that result from working hard. In the future she hopes to incorporate a nutrition and fitness degree at a graduate level.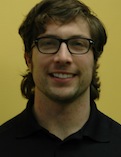 Dustin Rosata
Personal Trainer
Being a former Air Force Firefighter and PT instructor on Mandill Air Forse Base Dustin has always found reasons to stay in shape. While in the Air Force Dustin scored one of the highest PT scores on base and started teaching other Airmen how to do the same. Since then Dustin has devoted his time to helping people achieve their fitness goals, whether it be training for an event or just achieving longevity and happiness.
Dustin is a Level One One Crossfit Coach, NASM Performance Enhancement Specialist,Corrective Exercise Specialist and Olympic Lifting Certified. Formerly working at a Physical Therapy clinic and gyms around Boston area he specialized in Rehab and Sports performance. On his free time he is a musician and teaches all forms of meditation and healthy living.
Pilates Instructors
Ellen Bloom-Fields
Pilates Instructor
Ellen has been practicing Pilates since 1996 and teaching Pilates since 1998. She is comprehensively certified through Power Pilates in N.Y. as well as being certified through the gold standard Pilates Method Alliance. Ellen is committed to preserving the classical method as was developed by Joseph Pilates.
Ellen's "hands on approach" allows her to work with individuals of all ages and abilities. She is able to tailor programs to meet each individual's needs. Students ultimately bring their bodies into balance, attain a mind/body connection, and achieve their fitness goals safely and effectively.
Her commitment to continuing to learn has never waned as she continues with ongoing educational workshops and weekly lessons. She has trained with master teachers Bob Likens, Kathy Van Patten and Clare Dunphy.
Ellen has a B.F.A in Dance from the Boston Conservatory of Music, a Masters in Education in Movement Therapy from Lesley College, and is a A.A.D.P certified health coach from the Institute for Integrative Nutrition.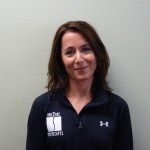 Debbie Levy
Pilates Instructor
Certified STOTT Pilates instructor, Debbie enjoys the challenge of teaching her clients to exercise with correct form while incorporating breathing and stabilization techniques to deepen the effectiveness of the exercises. Her passion for Pilates stems from personal experience, being an avid Pilates practitioner for over 10 years, prior to completing her instructor training. Although she enjoys a variety of fitness activities, it is Pilates that has always kept her attention. The benefits of Pilates are undeniable: strong lean muscles, increased endurance, flexibility, mobility, balance, body awareness, and improved posture. Debbie is also a graduate of McGill University.