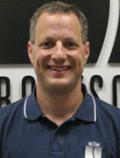 John Pinsky
Owner
John is a certified personal trainer from the American College of Sports Medicine. Prior to taking over One2One BodyScapes, John taught high school, coached soccer, and spent many years in the educational publishing industry. He is an avid runner and skier and would play basketball more than his normal twice a week if time would allow. John enjoys helping people understand the benefits of exercise while always  having  fun working with both the trainers and the clients at One2One BodyScapes.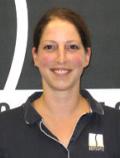 Kim Geary
Lexington Manager
Kim is a certified personal trainer from the American College of Sports Medicine. Her passion for fitness comes from her background in dance. Kim has always had a drive and passion to help others make fitness a part of their lives. Staying fit and healthy has always been extremely healthy to Kim and incorporating her skills and knowledge to others is always a priority.  Kim is a runner but also loves biking, yoga, swimming, and hiking with her dog. She believes workouts should be challenging and fun and enjoys helping clients meet their fitness goals.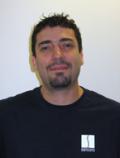 Nick Dubov
Personal Trainer
Nick comes to BodyScapes having completed the Personal Training Certification Program at the National Personal Training Institute. His training background is diverse, ranging from swimming and running to strength and conditioning. His own personal accomplishments include competing in many swimming competitions and just recently competing in triathlons. Among his other interests are yoga, surfing, and hiking. Nick enjoys helping others reach their fitness goals and has fun doing it.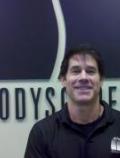 Mark Leahy
Personal Trainer
Mark has been a certified personal trainer with the National Academy of Sports Medicine (NASM) since 2000, starting his career in some of NYC's elite gyms. Since coming back to Boston, he has trained clients at BSC, Bosse, and now finds his home at BodyScapes in Lexington. His personal training philosophy is all about balance; strength, flexibility, and core. Mark's sense of humor and experience enables him to make the beginner comfortable with the new rigors of exercise and yet challenge even the most long time enthusiast.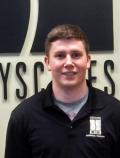 Matthew Bruce
Personal Trainer
Matthew is a graduate of Vermont's Lyndon State College and has a bachelor's degree in exercise science. He is a Certified Strength and Conditioning Specialist through the National Strength and Conditioning Association (NSCA). Matt enjoys helping motivate and coach people of all fitness levels to reach their goals and enjoy exercise, "I love when clients see how the hard work they put in at the gym benefits them in their everyday lives, aside from just aesthetics." In his free time, Matt enjoys strength training, running, and swimming. Growing up in rural Vermont, he is also a passionate outdoorsman and in the warmer months takes pleasure in pursuing trophy largemouth bass all over New England or chasing striped bass off the Massachusetts North Shore.