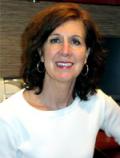 Carla DuBard
Owner and Personal Trainer
Carla is certified as a Personal Trainer by the American College of Sports Medicine (ACSM). She has a Masters degree in Business Administration and worked in human resources management and development in the health industry before opening One2One Bodyscapes five years ago. A life-long fitness enthusiast, Carla, a grandmother, enjoys yoga, strength training, and aerobics classes. She knows from personal experience that physical activity can improve the quality of a person's life, and her goal is to inspire others to achieve the many benefits of getting, being and staying fit. Whether you are someone who wants to get started on an exercise program, reach a specific fitness goal, or pass a fitness plateau, Carla will help you achieve and then surpass the results you desire.
Courtney Jonza
Personal Trainer
Courtney Jonza is an IFA certified personal trainer who believes in making it count everyday! She brings an interval based style to her workouts incorporating a variety of comprehensive exercises into her routines keeping each one unique and challenging. Her passion for fitness and determination to make a difference gives her clientele the motivation and support they need to reach beyond their goals and objectives. Growing up in Duxbury and spending her college years in Vermont, Courtney enjoys spending time on the water and in the mountains.
Diane Brennan
Pilates Instructor and Personal Trainer
Diane is a busy mother of two who has a passion for all things related to health and fitness. Her philosophy is that there always is – has to be – time for your health. With ten years of experience in the fitness world Diane has a strong background in structural exercise. She is a certified Pilates instructor and a SCW certified personal trainer. Knowing that everyone has unique individual needs and goals, Diane customizes each workout, combining her knowledge of structural exercise, conditioning, and resistance training to create a program that is intuitive, challenging, and versatile for each of her clients. Whether you are looking to alleviate pain, lose weight, tone up, or simply break out of an exercise rut, you will never be bored and always feels better after a workout with Diane.
MaryAnn Weitz
Personal Trainer
MaryAnn is a Springfield College graduate with a Bachelor's of Science Degree in Health Fitness. A mother of three with more than fifteen years experience in the fitness field, her expertise includes individual personal training, group exercise classes, and basic nutrition education. Understanding that everyone has his or her own personal wellness goals to achieve, MaryAnn specifically tailors each workout according to an individual's need. She enjoys teaching people the importance of exercise as a vital tool in achieving a healthy balanced lifestyle. MaryAnn's own personal fitness workout includes running, weight training, yoga, biking and pilates. MaryAnn is certified by ACE, AFFA, and American Heart Association.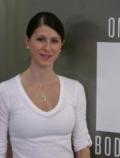 Nicole Landolfi
Personal Trainer
Nicole is devoted to her true passion; the art of training, exercise technique, circuit training, and the desire to challenge and be challenged. She is dedicated to motivating, inspiring and coaching clients to reach their individual fitness and wellness goals through customized strength, conditioning, and nutrition programs that are designed to create a healthy foundation of cardiovascular fitness, muscular strength and endurance.
Nicole is committed to helping individuals not only achieve but exceed their optimal level of fitness through setting goals and evaluating progress. She specializes in strength/resistance, circuits, interval, agility, core and flexibility training and applies various techniques and styles to motivate and energize clients including: dumbbells, barbells, cables, medicine balls, tubing, bands, and bodyweight exercises. Nicole applies a unique style of strength training combining the art of yoga, pilates, and ballet through using free weights and bodyweight movements.
Prior to joining One2OneBodyscapes Nicole trained at Club H in New York and at Black Rock Country Club in Hingham, Ma. Nicole is certified as a Personal Trainer by the American Council on Exercise (ACE).