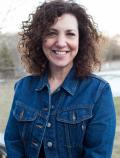 Debbie Berenson
Owner & Certified Personal Trainer
For as long as I can remember, I was active in a variety of capacities, including working out with weights and pushing myself to capacity doing aerobic exercises including running, biking, spinning and hiking. About 6 years ago, I decided to take my passion for physical fitness and wellness to a new level. My plan was to combine my passion with my experience and education to create the opportunity where I could help inspire others to set and achieve realistic goals for themselves so that they could feel good about themselves both physically and mentally. I became a Certified Personal Trainer and began my journey of working with people on a full time capacity to educate them, motivate them and inspire them to become the best they wanted to be.
I hold a Bachelor of Science Degree in Sales and Marketing from Boston University as well as being a Certified Personal Trainer through the American Council of Exercise. I am CPR certified and hold certificates in pre-natal and post-natal exercise, spinning and Pilates and youth fitness. My clients range in ages from middle schoolers to men and women in their 80's. I look forward to having the opportunity to meet you and to help you develop and achieve the realistic physical fitness goals you have always wanted and perhaps never thought achievable.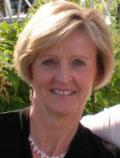 Helen Taylor
Personal Trainer
Helen is an experienced AFFA Certified Personal Trainer and Group Fitness Instructor. Being an avid runner, she is a RRCA Certified Running Coach and is trained in TRX® Suspension Training. Helen is a 1st Degree Black Belt in Tae Kwon Do and has taught Kickboxing for over 15 years. In addition to strength and core training, Helen offers both TRX training and Boxing to her clients. Helen has her CPR PRO/AED Certificate and First Aid Certificate. She regularly attends AFFA workshops to stay current and teaches Boot Camps and Kickboxing classes. She participates in several 5k and 10k races including Tufts 10k and Falmouth Road Races. Helen has added obstacle runs to her resume including many Warrior Dash and Rugged Maniac Races. She is married to husband Joe and has 2 sons, Christopher and Matthew.
Donna McGillvray
Personal Trainer
Donna has been an avid fitness enthusiast for over the past 30 years. After graduating from Springfield College with a Bachelor of Science in Physical Education, she started "Fun-n-Fit", her own company that educated young children about the importance of physical fitness through exercising and eating right. She then moved on to individual specialization that ranged from training young children, athletes, and seniors on both beginner and experienced levels on a one-on-one basis. Upon joining the One2One Bodyscapes team, her range of clientele now includes everyone from dynamic young professionals to seniors wishing to remain active. Donna also works extensively with clients through pre and post rehabilitation phase as well as with women through the pre and postnatal phase. Outside of personal training, Donna is passionate about fitness and loves to stay active through strength training, cycling, and hiking. She strives to inspire her clients to be the best they can be through encouragement and specialized workouts.
Tammy Webster
Personal Trainer
Tammy Webster: AFAA Certified Personal Trainer, ACSM Certified Personal Trainer. Specialty Certificates in: Pre-Natal Fitness, Senior Fitness Programming, Functional Training, TRX Certified, Post-Rehabilitation, Fundamentals of Nutrition, Golf Techniques and Core Strength Training and Principles. I specialize in Individual, Small Group and many types of Boot camp Training. Take pride in safe, effective training with great results. Life Coaching, motivating and accountability are an integral part of my training. I have been in the fitness field for over 30 years: • Aerobic Instructor • Fitness Sales Director • Fitness Director • Health Club Director • Owner Personal Training business I live what I do! Eat healthy, exercise and take pride in being fit!