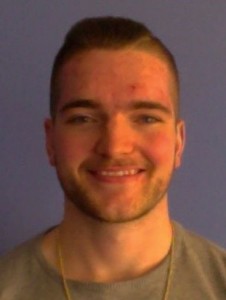 Reid Coulombe, BS in Kinesiology, NSCA-CSCS, Athlete's acceleration-CSAC, AED, First-Aid Certified
I don't think of myself as a personal trainer, I prefer to refer to myself as a physical preparation coach.  I have found my passion in helping people optimize their physical performance in all of life's endeavor's.  Whether you are an athlete, weekend warrior, someone looking to lose weight, or someone simply looking to feel better and feel stronger, I can help.
I am a graduate of the University of Rhode Island where I was fortunate enough to be a Strength Coaching Intern at South County Sports Performance where I worked with high level athletes, high school teams, post-rehab ACL patients, and many more.
Since graduation I have returned to Maine where for many years I could be found playing or coaching baseball (including the 2005 Little League World Series).  I have worked with many clients with a wide range of goals including sports performance, wedding preparation, weight loss, and post-rehab strength and conditioning.
My philosophy revolves around the simple truth that exercise should enhance our life, not make it worse.  I emphasize proper proper movement and mechanics, which helps clients achieve improved strength, efficient movement, and a better physique.  I look forward to guiding you through your own personal physical preparation.